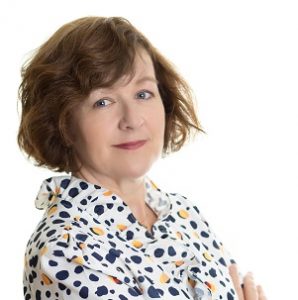 Andrea was born and grew up in Dublin but has been living in Celbridge for the past 30 years. She began her career working in the service industry and has over 15 years' experience as a self-employed person, where her company distributed beauty products to Pharmacies throughout Ireland.
In recent years, Andrea was drawn towards a career in the financial services sector in a bid to help people. Andrea is very much a people person and enjoys nothing more than helping people achieve their dreams and protect their family's future through financial planning. Building relationships and trust with her clients in essential to Andrea. Andrea completed her APA & QFA qualifications
"I help my client's breakdown their financial goals into steps and put structures in place that suits their budget and needs, so that they can achieve their financial objectives, at their own pace"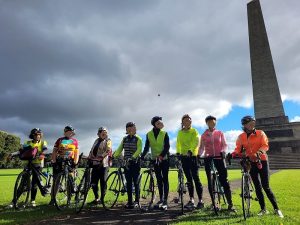 Andrea is a keen cyclist and is part of a leisure cycling group and enjoys nothing better than being out on the country roads stopping off for coffee and chats. Andrea interests include cooking for family and friends, photography and she recently took up painting. Over the past few years Andrea has become involved in biodiversity projects around the Celbridge/Maynooth area. Working with the different communities, she organised and helped plant native, hedgerows, in the Celbridge GAA, football grounds and local schools. She is currently working on projects in Celbridge and Maynooth planting trees, shrubs and bulbs, improving open spaces for people, so they can get greater enjoyment of the outdoors and where children can learn to appreciate nature.
Getting a mortgage can be a daunting experience, but it doesn't have to be like that. Andrea helps make her client's mortgage journey as easy as possible, guiding them through the process from the very first meeting, right up to getting the keys. She will be on hand to answer any questions you may have and will keep you fully updated at every stage.
From day 1 she was helpful supportive
I would like to comment on an insurance policy for which I recently got declined due to ongoing health issues.
I would like to point out the outstanding service that Andrea Patterson has provided. From day 1 she was helpful supportive and put her all into my application.  You should be proud to have her on your team.
Caroline Nolan
Would highly recommend Andrea to anyone
My family and I recently availed of Andrea Patterson's complimentary Financial Review as we were interested in Life Assurance coverage. It was something that we had known for quite a while that we should have in place but, like many others, had put off going through the process of securing it. Finally, after the birth of our second child we knew that it was time to face our perceived discomfort of the process and ensure that we had proper coverage in place. Andrea was so friendly and did a fantastic job of walking us through the process – which was not nearly as painful as we had thought it would be. She was patient and happy toe xplain any terms or options that required further explanation. She took great care toensure that we were appropriately covered and that the final plan we went with was sustainable for our family. Above all, she was genuinely interested in our family and always made sure she interacted with and asked about the whole family (including our two little ones). It made all of the difference and we have so appreciated her time, care, and attention from beginning to end. We found the process to be easy and smooth and would highly recommend Andrea to anyone who might be seeking similar services.
Ariana Youmans