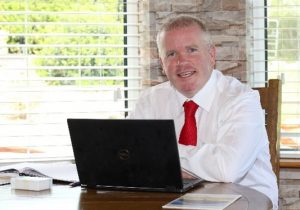 Brendan, coming from Castleblayney in Co Monaghan has been a Financial Adviser for over a decade. Before coming into Financial Services Brendan had worked for over 15 years with Roadstone Provinces Ltd, part of the CRH group where he worked his way up to management. In 2009 with the downturn in Construction industry he found himself wanting a new challenge and entered the Financial Services. Helping people to find solutions to their business or family's financial needs and therefore giving that Peace of mind is what he loves about his role as a Qualified Financial Adviser.
"I believe that the relationship between myself and my clients is one of trust, knowledge and friendship which can only be proven over time and results"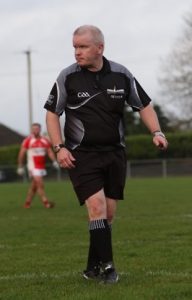 Brendan, is an avid sports fan and has played both GAA and Soccer all his life. He has played all his Juvenile and Adult Gaelic football with his home club Cremartin Shamrocks GAA. He won 2 Junior Championships with them and 3 Senior Hurling Championships with Castleblayney Hurling Club. Refereeing since 1997 Brendan has refereed all grades of Juvenile Finals. He has refereed the Senior Hurling League Final, the Junior Championship Finals in 2007 and 2017 and the 2021 Co Monaghan Intermediate Championship Final. He has also refereed at Ulster Level and has taken charge of the Ulster Junior Club Final in 2002 and the All-Ireland Junior Club Final in 2003 between Carberry Rangers (Cork) and Wolfe Tones (Meath)
"Be it playing, refereeing, coaching or at work, if your are honest in your actions and decisions you won't go too far wrong"
I trust his knowledge and professionalism
"Brendan McNally is my Financial Advisor. I always found Brendan to be informative, professional and patient in all my dealings. The area I found particularly helpful was that Brendan explained the minefield of legal terms fully in 'layman's terms.' He also allayed any fears I may have for my future and assured me of his commitment to ensuring my satisfaction and trust in any further business going forward. Many thanks for your dedication and patience with my questions and insecurities regarding my plans.
The biggest reference I could credit Brendan with is that I trust his knowledge and professionalism and wish him every success in the future."
P. Reynolds