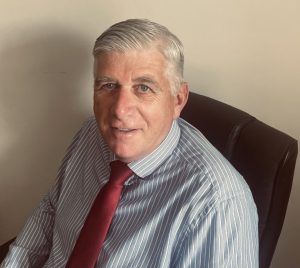 Frank lives on the border of counties Galway and Tipperary, and has worked in Financial Service for the past 5 years. 
His career began with over 25 years in Sales and Management in The International Transport Services business. This involved working closely with importers and exporters throughout Ireland, assisting them with such matters as customs compliance, cost reductions and supply chain targets.
During his career in the logistics business, Frank received very helpful financial advice from a family friend who worked in the area. This sparked an interest in financial services for Frank and when he himself received the opportunity to work for a Financial Services company, he decided that he could now help others the way he was assisted earlier in his career. 
Frank has always been involved in local community activities, he is past Secretary of Macra na Feirme, and has held various positions within his local branch of the IFA. He was also Chairman of Board of Management in his local secondary school for several years.
Frank and his family are heavily involved in the Equestrian  world, especially with the Connemara Pony sector, and they participate in local and national events.
Further Education is very important to Frank and since joining the Financial Services, he has immersed himself in study, and has been awarded several qualifications
APA – Accredited Product Advisor

QFA – Qualified Financial Advisor

RPA –   Regulated Pension Advisor  
   "Difficult, we can resolve quickly, the impossible will take a bit longer"