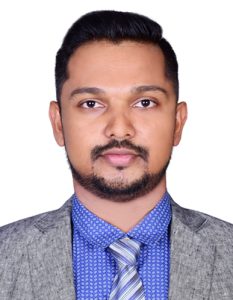 As a Personal Finance Advisor and Mortgage Advisor, I bring a unique perspective to financial planning thanks to my background as a Master Mariner and HSE Manager. With my experience navigating complex situations and managing risk, I help clients make informed decisions about their money.
Summary:
Mortgage Advisor with extensive knowledge of mortgage products and services, including refinancing and home equity loans, Previously worked with leading bank in the Mortgage team .
Former Master Mariner with experience navigating large & Sophisticated offshore support vessels and managing a crew.
Experienced HSE Officer with a track record of developing and implementing effective safety programs and policies.
Experience:
Mortgage Advisory role | AIB Home mortgages as Case reviewer |
Assist clients with their mortgage needs
Master Mariner | Various shipping Companies all over the world
Managed vessel navigation and crew operations, ensuring safe and efficient operation of the vessel.
HSE Officer | BGMS, Saudi Arabia for GMS, UAE
Developed and implemented effective safety programs and policies, including training programs and emergency response plans and was responsible for the HSE matters of a fleet of 13 vessels
Education and Certification:
Qualified Financial Advisor (QFA) Certification | Institute of Banking, Ireland
Bachelor of Science in Nautical Science | Mumabi University
IGC Certificate by NEBOSH and IOSH
Skills:
Financial analysis and planning
Risk management and assessment
Mortgage products and services
Retirement planning
Tax strategies
Safety program development and implementation
Interests:
Sailing
Travelling
Volunteer work with local environmental and safety organizations.