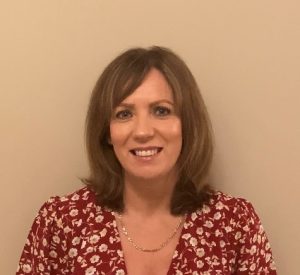 Living in  Ardee, Co Louth since 1997 and prior to that, her home town was Trim, Co. Meath.
She  worked over 33 years in financial services sector; 25 years in Bank of Ireland and was based in nearly all their branches in the North East Area and following this she worked a short time in PTSB.  
In her work,  she enjoy helping people on their mortgage journey and always try to ensure the process is simple, straightforward and stress free.    Many clients  have complimented her ability to provide a friendly, approachable and professional service and this gives her great job satisfaction.
Siobhan is kept busy with her work and family life.   She enjoys been out and about,  meeting with friends for lunch, going out with the family for a meal and simply heading off for a walk in the town or nearby beach.  She also enjoys going to football matches and plays the odd round of golf, a sport she very much enjoys and is a former member of clubs in both Trim and Ardee.
Thanks again for everything
Siobhan is the only broker/bank/person I spoke to that actually tried to help me and made an effort to see what could be done (rather than everyone else who said I would not be able to get a mortgage and left it at that). It is really appreciated. Thanks again for everything and for actually trying to help me, its means so much and means I can actually get a home now!
John