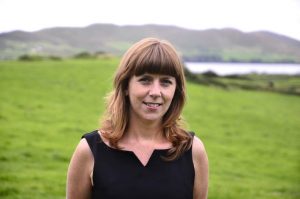 Aoife has been a Qualified Financial Advisor for over 15 years and is very passionate about helping people secure their own and their families future through financial planning.
Aoife is actively involved in fundraising for various charities such as the Caroline Foundation, Cancer and sponsorships for local GAA clubs. Aoife is a proud holder of two county final medals for football with the local team. Aoife is on the Allihies parish Co-Op committee in the Allihies Copper Mine Museum for many years.
Aoife attended UCC to study Geography and Sociology, where she achieved an honours degree in 2004. Aoife also studied in the College of commerce where she attained a diploma in Travel and Tourism with Italian.