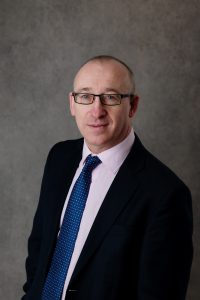 James is originally from Burncourt  but now lives in Boherlahan, Co Tipperary. He originally worked in Construction but after a work accident he joined the Financial Services industry in 2004 and hasn't looked back since.
"I was initially sceptical about getting into Financial Services but now I absolutely love my job. I work hard but the rewards are great. I love meeting people and helping them to plan out their finances and futures gives me great pleasure"
James is an avid sportsman, he played hurling and football with Fr. Sheehy's and was Chairman of the Club for a number of years. Since moving to Boherlahan he has got involved in coaching at under-age level. James also played soccer for Burncourt Celtic for a few years.
Away from work James is a family man with a keen sense of community, and loves his role as a voluntary steward in Semple Stadium during the summer months.