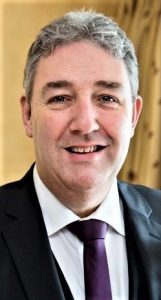 Kevin Hogan, hailing from Kilkenny, highly experienced Qualified Financial Advisor, Retirement Planning Advisor and MDRT Member. Kevin also holds a Diploma in Management and Employee Relations from the National College of Ireland. Since 1982, Kevin has been looking after the financial wellbeing of his many clients in his home county of Kilkenny and neighbouring counties of Carlow, Tipperary, Waterford and Wexford.
An easy going, friendly nature with a can do attitude has helped Kevin develop a highly respected business that has the loyalty of his customers, many of whom have since become friends. His satisfied clients continue to refer their family and friends on to him. Kevin says that a
"referral is the greatest compliment that I can receive as it is evidence of the trust that someone has placed in me".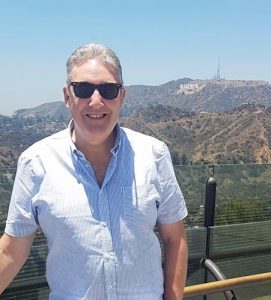 Kevin is married with 3 adult children and currently 3 grandchildren, all of whom give him great joy. He says that "nothing can beat family time together".  He adds " throughout my career, whenever advising someone, I have always been conscious in asking myself whether this is the advice that I would give myself or one of my family? It has served me well". 
Kevin enjoys holidaying with his wife and is a keen follower of hurling, soccer and rugby.
"A mortgage is one of the most important decisions that anyone will take in their lifetime. Therefore it is so important to obtain the best advice at the outset, but also at different stages of the mortgage journey"
Kevin was there for every question and query along the way
We had a great experience with Kevin Hogan when applying for our mortgage. Kevin explained everything in detail about getting our mortgage & without him we would have been lost. He made a stressful process very easy. Kevin was there for every question and query along the way. I would highly recommend working with him.
John & Chloe
We would highly recommend Kevin
We recently completed the purchase of our dream home. We chose to deal with a mortgage broker rather than directly with an impersonal bank and it was a great decision. Kevin guided us through the initial paperwork, which is onerous and complex. His involvement allowed us to have a choice of banks with mortgage offers. In hindsight that was the easy part. When the mortgage was required, it was an extremely time sensitive process, we needed to draw down the mortgage in a matter of weeks to get the house. This was when Kevin's rapport with the banks, diligence and expertise was essential. In the current housing market you need to avail of every possible advantage to get the home you want – Kevin gives you that advantage. We would highly recommend Kevin.
Cormac and Sarah, Dublin