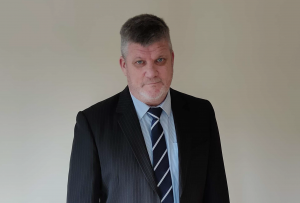 Mick lived in Massachusetts from 1986 till 2002 where he met his wife and his kids were born. It was there that he worked primarily in the construction and had his own company with a team of 26 success at the height of it's success. Wanting to rear his kids in Ireland, Mick and his family moved home in 2002. An old school friend made contact with Mick and asked if he would like to meet with a Financial Advisor, an associate of his. It was then that Mick took an interest in the world of Finance and never looked back.
Staying in education Mick continued his journey through Finance and 18 years later he has absolutely no intention of stopping. Mick loves his work and thoroughly enjoys helping people with their Finances. Mick is passionate about showing people how to manage their income and guide them to their individual goals.
Mick was a passionate cyclist and achieved a silver medal in the All Ireland Viking Championship cycling race in 1981. In his youth Mick set out to America to play Gaelic Football. It was there that he was enrolled with St Columbkille's football club.  Mick had great success with that team and they managed to win to
senior state championship competitions in 1986 and 1991. Mick is still an avid GAA fan. He enjoys rugby also and helped coach Monivea Youth for a few years.
Mick also enjoys to golf, reading and he loves music.
"Each and every individual has a different story and everyone has a different perspective on Finance. Some are burdened when they should not be and the reverse is true. Some should be pro active when they are not. Making peoples Finances transparent and showing them the different paths to take is very rewarding"
"Extremely professional and helpful
Extremely professional and helpful. Mick O'Connor took his time to go through every little detail and summarized my income and expenses, gave me lifelong advice about my future and things to consider. Highly recommended!!!
Neringa Mcloughlin